WHAT YOU WILL FIND AT THE CAMPSITE
The Campsite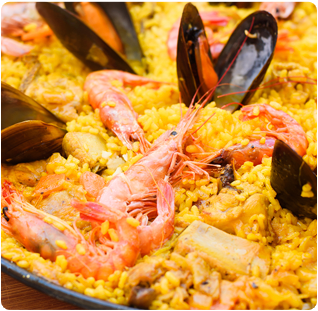 OUR RESTAURANT
Enjoy a good gastronomy
We have dishes to suit all tastes, whether paellas, fideuás, grilled meats .
And if you prefer, we also have tapas!
ENVIRONMENT AND ACTIVITIES
Come and discover Alòs de Balaguer
and the activities it offers you
In this area of La Noguera you will be able to do many activities and enjoy a unique and historic environment.