EVERYTHING YOU CAN DO FROM THE CAMPSITE
Activities
ACTIVITIES
Discover the activities
of the Camping d'Alós, in Lleida.
Apart from enjoying the facilities and the peace and quiet of the campsite, there are many other activities available in the area: hiking or mountain bike excursions along many routes, visits to game reserves for hunting enthusiasts, and visits to cultural sites.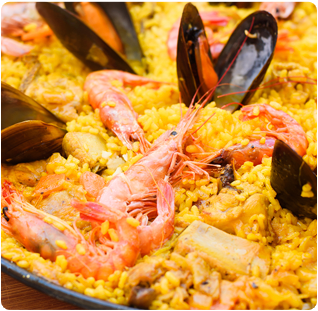 OUR RESTAURANT
Enjoy a good gastronomy
We have dishes to suit all tastes, whether paellas, fideuás, grilled meats .
And if you prefer, we also have tapas!
ENVIRONMENT
Come and discover Alòs de Balaguer and the surrounding area.
In this area of La Noguera you can enjoy a unique and historic setting.